Details
Carbon Evaporator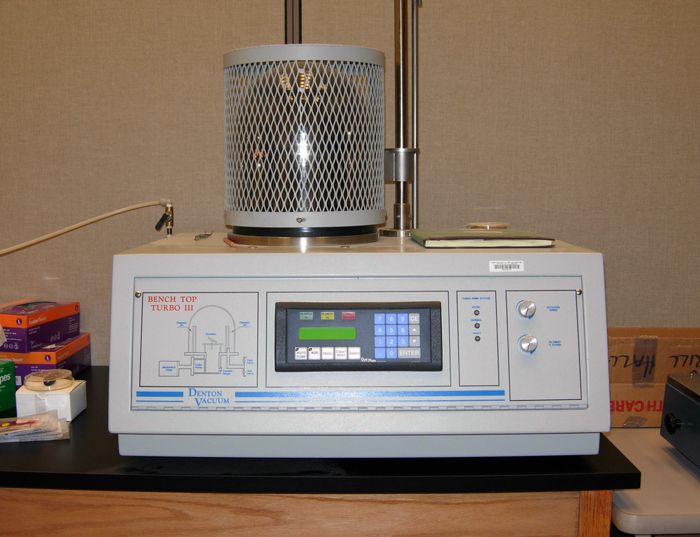 The Denton Bench Top Turbo III carbon evaporator is available for high vacuum coating of carbon as an adjunct to TEM, SEM, x-ray microanalysis, and other research methodologies. The evaporator can produce carbon support films. Many of the vacuum functions of this instrument are automated; it utilizes an Alcatel turbo pump instead of a conventional diffusion pump, resulting in faster pumping times.
Features
250 LPS turbo pump
manual control of evaporation using carbon rods or thread
rotary stage may be installed
For additional information about this piece of equipment, see the Calendars, Contacts, and Fees pages.
| | |
| --- | --- |
| Primary Contacts | |
| Secondary Contacts | |
| Manufacturer | Denton Vacuum, Inc. |
| Equipment Model | Bench Top Turbo III |
| Location | B 650 R |
| Phone Numbers | (217) 265-5071 |