Transmission Electron Microscope (TEM)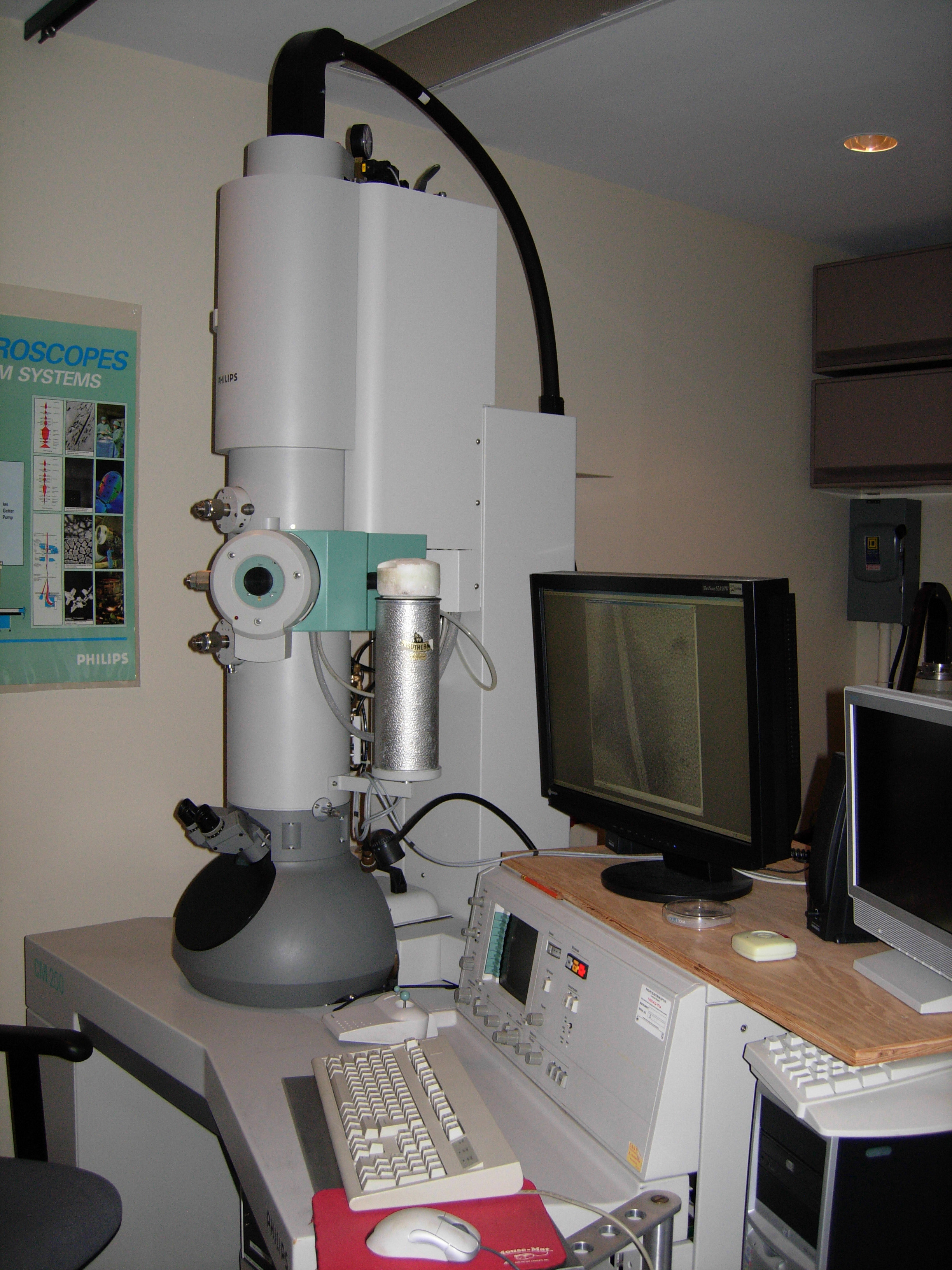 The Philips CM200 transmission electron microscope operates at up to 200 kV and can achieve a resolution of 2 Angstroms with ultrathin specimens. Images may be taken digitally, using a Peltier-cooled Tietz (TVIPS) 2k x 2k CCD camera mounted below the viewing chamber. A TV-rate Teitz camera is also available. Options include a STM tip/bulk sample holder, Strain holder, Rotation holder, and High tilt holder.
Features
200 kV
Rotation stage
Low-dose kit
TVIPS 2k x 2k Peltier-cooled CCD camera
For additional information about this piece of equipment, see the Calendars, Contacts, and Fees pages.
| | |
| --- | --- |
| Primary Contacts | |
| Secondary Contacts | |
| Manufacturer | FEI Company |
| Equipment Model | Philips CM200 |
| Location | B606 C |
| Phone Numbers | (217) 333-5493, (217) 265-5071, (217) 244-7973 (Room B606C) |