Xradia Bio MicroCT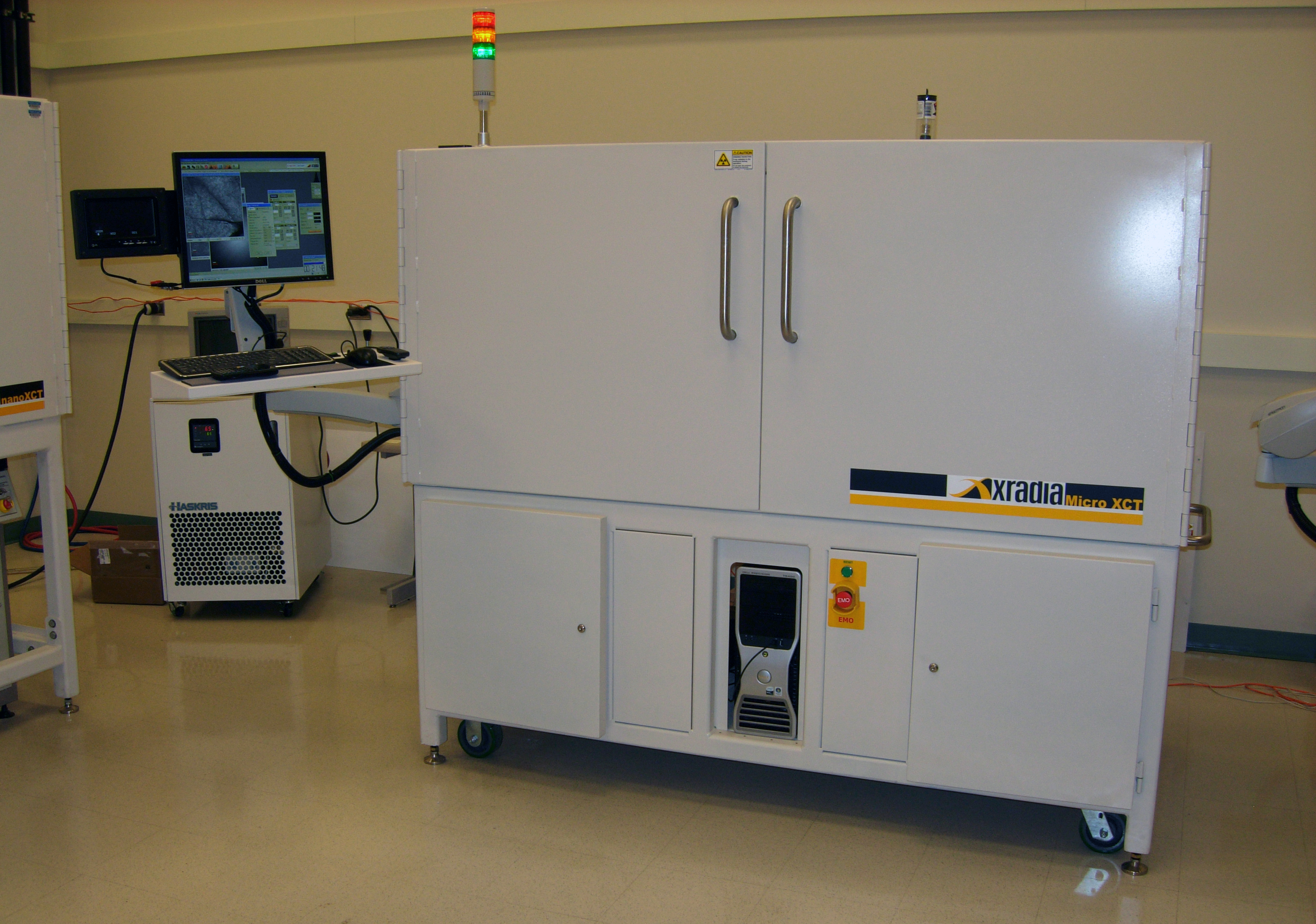 The Xradia Bio MicroCT (MicroXCT-400) is a high-resolution 3D X-ray imaging system for sample up to 200 mm in diameter and 15 kg weight. The resolution is identical to the Xradia MicroCT but this piece of equipment has the capability to hold heavier and larger sized samples.
Features
Produces high-resolution 3D X-rays
Sample size can be up to 200 mm in diameter
Sample can weigh up to 15 kg
For additional information about this piece of equipment, see the Calendars, Contacts, and Fees pages.
| | |
| --- | --- |
| Primary Contacts | |
| Secondary Contacts | |
| Manufacturer | Xradia |
| Equipment Model | MicroXCT-400 |
| Location | B604 |
| Phone Numbers | (217) 265-0875, (217) 333-5493 |